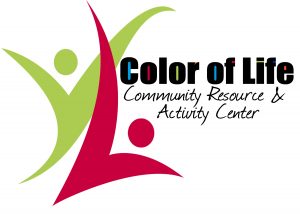 The Color of Life Youth Center was founded by Tonya Bias, and co-founded by Jalquetta Lear.  Our passion and love of children are the driving forces of the organization.
The Color of Life Youth Center is an emerging non-profit organization established in 2009. Our sole and primary purpose is to serve and foster at risk youth in low economic communities by providing preeminent programs and activities.
Mission
Our mission is to provide at risk youth in low economic communities with unconditional love, support, guidance, and foster a model of healthy behavior in a nurturing environment through services and resources that will empower youth with the knowledge to make good choices and live healthy lives.
Vision
Our vision is to be the number one advocate for at-risk youth in Northwest Houston making us the leading force in successfully helping youth acquire the values, hope, and faith necessary to fulfill their life potential.
Goal
Legacy for Change
There is something very gratifying in watching children grow up and become capable young adults.  It's almost magical how it happens given the right care, direction and nurturing over the years. This is what CLYC is all about.  We work to instill in our youth a sense of confidence and potential.  We want them to dream about what the future holds and grow into self-reliant young adults who possess the skills, ability and self esteem to make those dreams come true.  By accomplishing this through enriching, fun and educational programs, the youth will contribute to their futures, give back to their communities, and lay the foundation for generations to come.
Board
Tonya Bias
Founder/President
Jalquetta Lear
Co-Founder/ Vice President
Sidney Brewer
Trustee
Donors & Partners—We Couldn't Do It Without You
With absolute gratitude, we recognize and acknowledge our donors for their continued dedication and support of the CLYC's mission, programs and services. Together we are committed to giving young people the resources to reach their potential, providing them with the access and support to lead healthy and productive lives.